2022-09-06
HKGBW 2022 - Join Us to Be Biz-Green Tomorrow!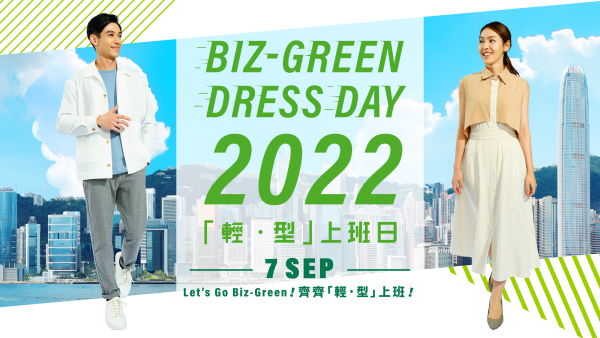 As a key programme of the Hong Kong Green Building Week (HKGBW) 2022, which is an annual public campaign co-organised by the Construction Industry Council (CIC) and the Hong Kong Green Building Council (HKGBC), the "Biz-Green Dress Day" will be launched on
7 September (tomorrow)
to encourage businesses to adopt a greener workplace and explore how they can utilise green building features. Click
here
to download the "Biz-Green Dress Day" poster!
Tomorrow will also be the last day of the"10 Biz-Green Outfits Social Challenge" (輕.型十式Social Challenge), don't miss the chance to showcase 10 Biz-Green outfits on your company/organisation's social platform(s)! Together, let's make the Biz-Green lifestyle go viral! Click
here
to learn more about the requirements of this social challenge.
HKGBW 2022 has many other exciting events planned. Please stay tuned to our
campaign website
for details!