2021-04-14
Maximising Your Investment - Using BEAM Plus and HK BEST to achieve GRESB Assessment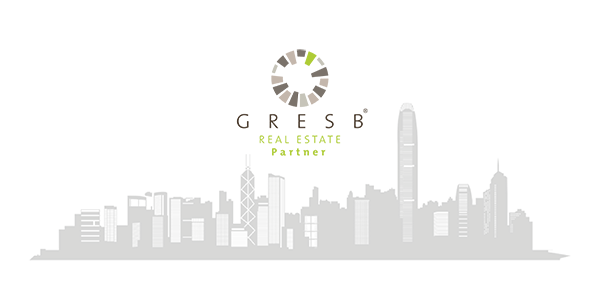 Sustainability performance is playing an increasingly important role in the real estate industry. Being an industry partner of Global Real Estate Sustainability Benchmark (GRESB) since 2020, the Hong Kong Green Building Council jointly advances sustainable real estate investments with GRESB, and has paid efforts to integrate BEAM Plus and HK BEST in the GRESB assessment.
What is GRESB assessment?
GRESB assessment
is the investor-driven global Environmental, Social and Governance (ESG) benchmark and reporting framework for real estate investments. At organisation and portfolio level, the assessment evaluates material issues in the sustainability performance of real estate investments.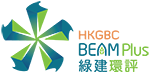 How can BEAM Plus help?
BEAM Plus
is the leading local green building certification scheme in Hong Kong that offers independent and flexible assessments with comprehensive coverage in building sustainability issues. Various BEAM Plus schemes and tools provide certification to building sustainability performance in new construction, refurbishment and operations, and the certifications are recognised under the indicator "
BC1 Building Certifications
" of the GRESB assessment. Simply put, BEAM Plus certification can help real estate developers and asset management companies to gain points in the GRESB assessment!
Speed up your BEAM Plus certification
The
Volume Certification programme
of the BEAM Plus Existing Buildings tool, help certify the sustainability performance of portfolios, consisting of multiple existing buildings, in a faster and more economic manner.
Do you know…
Among GRESB participating real estate companies, 26.9% of mixed-use (office and retail / residential / industrial) assets in Asia adopted BEAM Plus Existing Buildings for green building certification indicator in GRESB assessment.
(Reference: GRESB Real Estate 2020 Public Results)

How can HK BEST help?
HKGBC's energy rating scheme –
HK BEST
provides an easy-to-use online tool for building owners to assess the energy performance of the buildings and benchmark with peers in the market. The scheme also provides certification to the buildings, and the certification is recognised under the indicator "
BC2 Energy ratings
" in the GRESB assessment.
Talk to us about how to get your buildings certified!
For enquiries about BEAM Plus, please contact Mr Harris CHAN (tel: 3994 8853 / email:
[email protected]
)
For enquiries about HK BEST, please contact Ms Karen CHEUNG (tel: 3994 8860 / email:
[email protected]
)