21 Jul 2021
Advancing Net Zero Webinar Series - 9th Session (21 Jul 2021)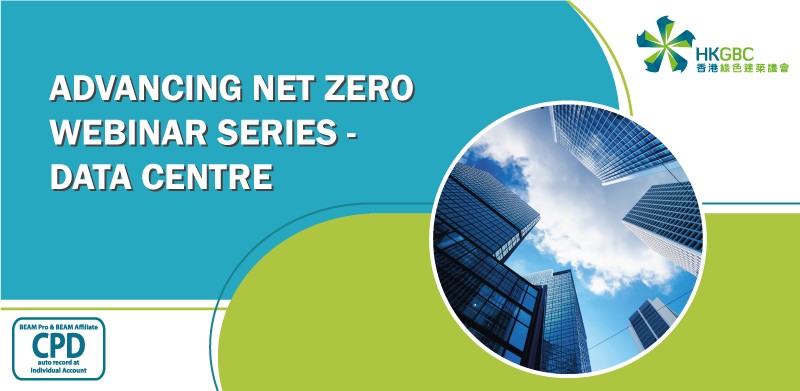 (click here to see the flyer)
In this digitally connected world, the demand of data centre usage has been significantly increased in recent years. Large energy input is inevitable in operating high density servers, supporting facilities and IT equipment. While extra power is also needed for cooling the heat generated by these equipment, leading to a substantial portion of overall energy use in buildings. To reduce the operating cost and environmental impacts, operators and services providers are striving to optimise energy efficiency. This webinar will introduce advanced cooling technologies for enhancing energy efficiency in data centres with the aim to reach carbon neutrality.

Event Detail

Event Name

:
Advancing Net Zero Webinar Series - 9th Session (21 Jul 2021)

Presented By

:

Mr Feddy LAN, Mr Roberto FELISI, Dr Zhen LI

Date

:
21 Jul 2021

Time

:
4:00 pm - 5:30 pm

Venue

:

This CPD event will be conducted in the form of webinar via Zoom.

(An event reminder with Zoom Webinar ID will be provided at around a week before the event.)

Capacity

:
500

Credits

:

Fee

:

Free of Charge

(

HKGBC Members

)


Free of Charge

(

Non-HKGBC members

)

Contact Phone

:
39948818

Contact Email

:
rpe@hkgbc.org.hk

Programme

:

4:00pm – 4:20pm

Introduction of 3M immersion cooling technology

Mr Feddy LAN
Advanced Specialist for DC market
3M China


4:20pm – 4:40pm

Vertiv Latest Thermal Management Solutions for Tomorrow's Data Centers

Mr Roberto FELISI
Senior Director, Thermal Global Core Offering & EMEA Business Leader
Vertiv Group Corporation


4:40pm – 5:00pm

Innovative Cooling Technologies for Data Centers

Dr Zhen LI
Professor
Department of Engineering Mechanics, Tsinghua University


5:00pm – 5:30pm

Panel Discussion


Language

:
English
Limited seats. First come, first served.