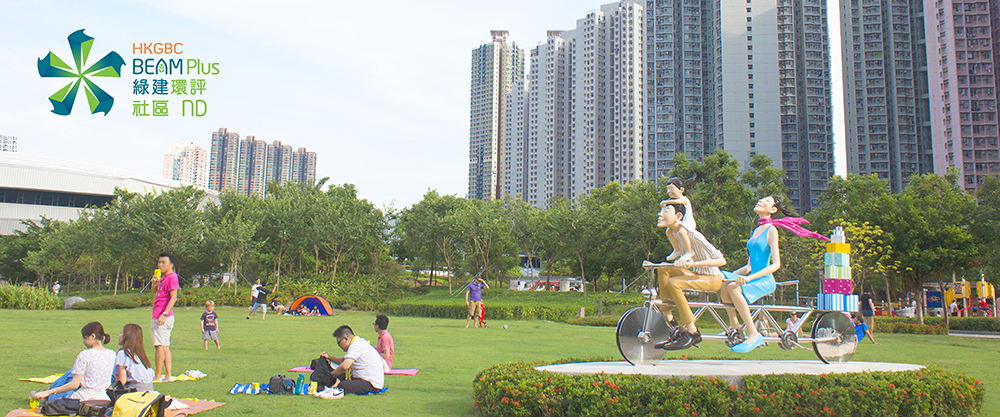 BEAM Plus Neighbourhood adopts a more holistic approach to assessing sustainability performance at the early or inception stage of a development project. It helps lay down a broader framework of urban sustainability for a smoother implementation of the principles in the subsequent development stages. The tool concerns the design of space between buildings and places an emphasis on socio-economic elements of a development.
What is a Neighbourhood?
Being one of the most compact cities in the world, the nature and scale of a neighbourhood in Hong Kong can vary greatly in its physical context - It can be a stand-alone high-rise tower with several hundred households, a large development with multiple towers, or a project with a couple of low-rise houses. BEAM Plus Neighbourhood is designed for use by new or planned developments, having considered the variation in project scale and typology.
BEAM Plus Neighbourhood is the first tool developed locally to address sustainability issues at the early stage or masterplanning stage of a project.
Project Proponents can use the tool to:
Benefits of BEAM Plus Neighbourhood
Demonstrate a commitment to urban sustainability;
Create a sustainable neighbourhood with a vibrant public realm;
Save resources in the long run through effective planning at early stage of project development;
Engage with community and key stakeholders; and
Promote the project through a third-party verification.
What does a BEAM Plus Neighbourhood look like?
| Emphasis on "Space between Buildings" | Embrace Socio-economic Elements | Be a Good Neighbour |
| --- | --- | --- |
| To enable the start of 'public realm' planning and design at the beginning of a development process. | To embrace different socio-economic elements and to encourage a holistic view to developments, a new aspect, Community Aspects, is added. | To encourage development to bring positive impact to its own occupants as well as the immediate neighbour. |


Assessment Aspects of BEAM Plus Neighbourhood
| Assessment Aspects | Description |
| --- | --- |
| Community Aspects (CA) | focuses on the socio-economic impacts of the development to the neighbourhood that enhances the surrounding built environment, local character and social identity. |
| Outdoor Environmental Quality (OEQ) | encompasses various environmental aspects of outdoor environment which have an impact on the health, comfort or wellbeing of the occupants and neighbours including daylight access, air quality, ventilation, and thermal comfort, etc. |
| Site Aspects (SA) | is about the location, design, infrastructural provisions and basic amenities of a building or a development. |
| Materials and Waste Aspects (MWA) | encourages waste reduction and efficient use of materials of lesser environmental impacts. |
| Energy Aspects (EA) | relates to low energy design, energy efficiency practices and adoption of renewable energy. |
| Water Aspects (WA) | emphasises adoption of water efficient devices and practices, reduction of water use and the quality of potable water. |
| Innovations and Additions (IA) | gives credits to projects with innovative designs that enhance environmental performance; and projects with superior performance that greatly exceed the prevailing requirements in the assessment. |
There are four ratings available for a project after completing the one-stage assessment: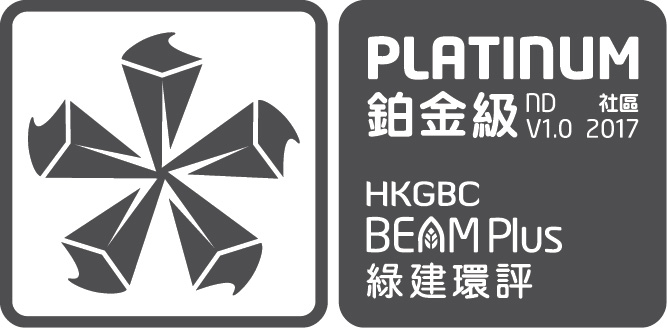 Platinum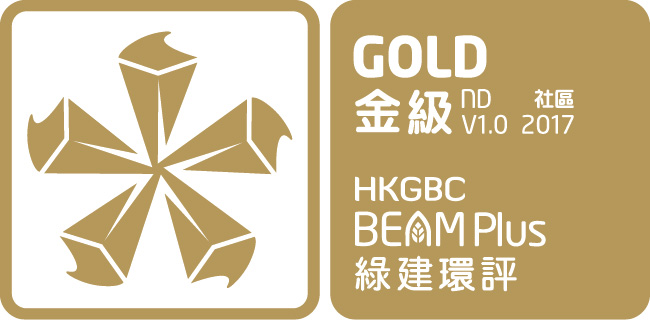 Gold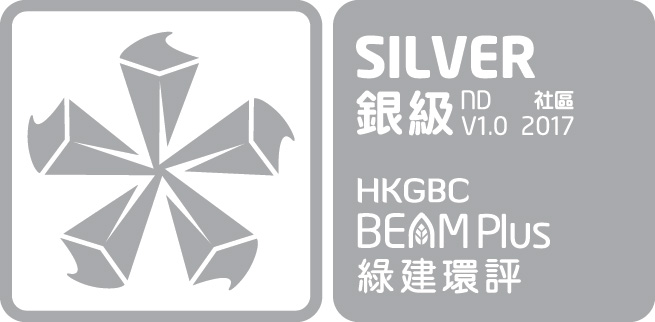 Silver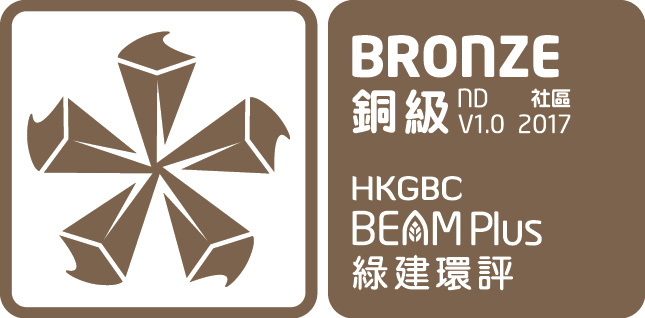 Bronze
As part of the roll-out programme of BEAM Plus Neighbourhood, the HKGBC published SPACE X HONG KONG, a book that documented a series of urban experiments about public spaces and public art, as well as articles related to sustainable neighbourhood.
Click here to view the e-book.