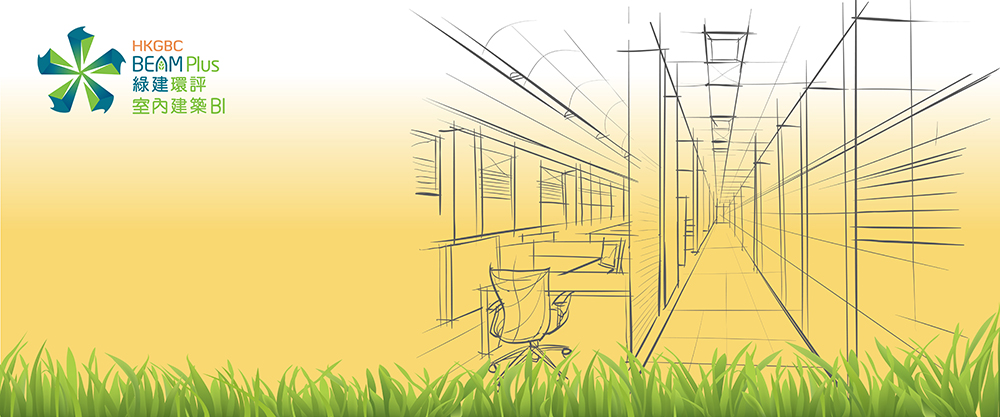 BEAM Plus Interiors covers the design and construction of fit-out, renovation and refurbishment works in non-domestic, occupied spaces. It can be used by landlords renovating individual units, or by the occupants of a space if they are responsible for fit-out works.
What can be assessed?
BEAM Plus Interiors is designed to address the needs of the most frequent non-domestic interior fit-out projects in Hong Kong, including office premises, retail premises, restaurants, hotels, serviced apartments, and educational and institutional facilities.
The scope of the BEAM Plus Interiors assessment is usually confined to the footprint or boundary of the project space as defined in the lease, together with key related interface areas and the surroundings. Certification takes place as a one-stage process upon completion of the fit-out, renovation or refurbishment works and associated testing and commissioning.
Applying for BEAM Plus Interiors can help to:
Benefits of BEAM Plus Interiors
Enhance occupants' health, wellbeing and productivity;
Lower operational costs by enhancing energy and water efficiency;
Increase the marketability of rental spaces; and
Raise the profile of a company's commitment to environmental issues.


Assessment Aspects of BEAM Plus Interiors
| Assessment Aspects | Description |
| --- | --- |
| Green Building Attributes (GBA) | is about selecting a BEAM Plus certified building or adopting best practices in operations. |
| Management (MAN) | concerns responsible management practices and provisions to encourage sustainable management of occupied areas. |
| Materials Aspects (MA) | encourages waste reduction and efficient use of materials of lesser environmental impacts. |
| Energy Use (EU) | relates to low energy design, energy efficiency practices and adoption of renewable energy. |
| Water Use (WU) | emphasises adoption of water efficient devices and practices, reduction of water use and the quality of potable water. |
| Indoor Environmental Quality (IEQ) | encompass various environmental aspects of indoor environment which have an impact on the health, comfort or wellbeing of the occupants and neighbours including daylight access, air quality, ventilation, and thermal comfort, etc. |
| Innovations (IV) | gives credits to projects with innovative designs that enhance environmental performance; and projects with superior performance that greatly exceed the prevailing requirements in the assessment. |
There are four ratings available for a project after completing the assessment: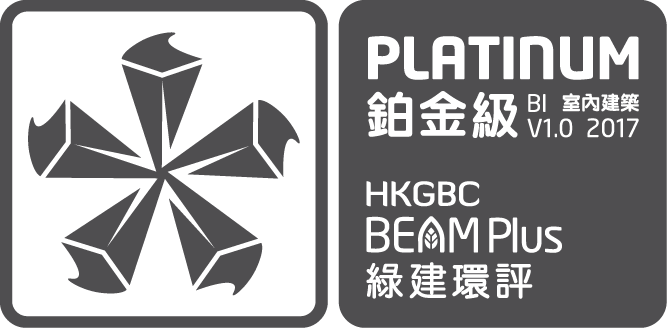 Platinum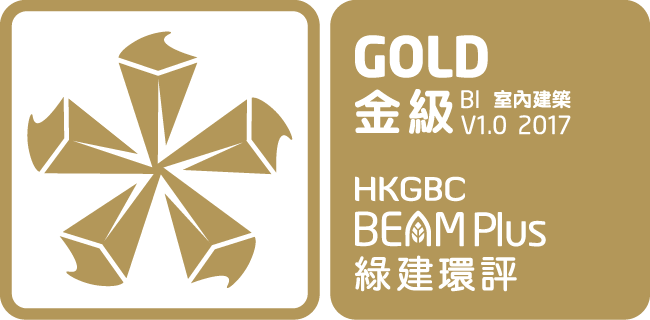 Gold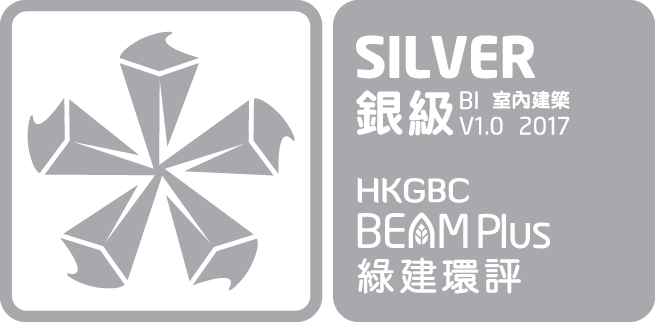 Silver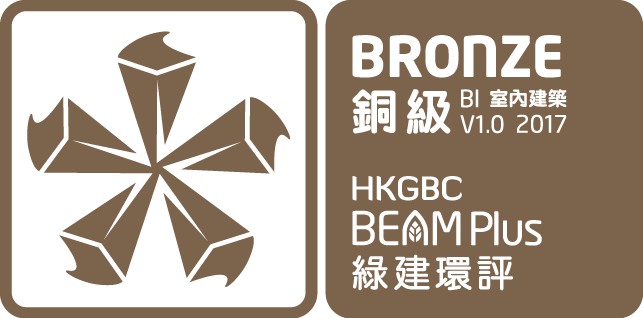 Bronze
A Showcase of Excellence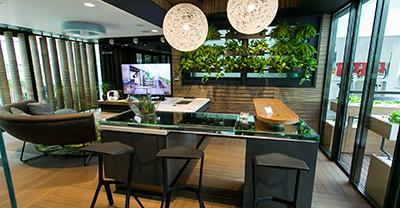 ZCB Eco-Home
ZCB Eco-Home was the first project to achieve a Platinum rating under BEAM Plus Interiors. Situated inside ZCB, it is the showcase of a typical apartment with a low-carbon design and eco-friendly system installations.
Learn more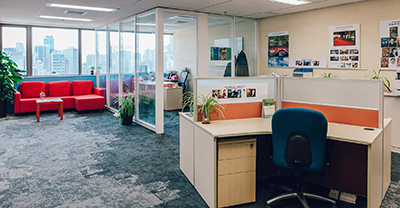 Green Sky – Office of Conservation International Hong Kong
"Green Sky" is also the BEAM Plus Interiors Platinum-rated office. The paints and coatings used in the fit-out were all VOC-free or low VOC. LED and T8 lighting were also widely installed, together with a real-time energy metering system to monitor power usage.
Learn more