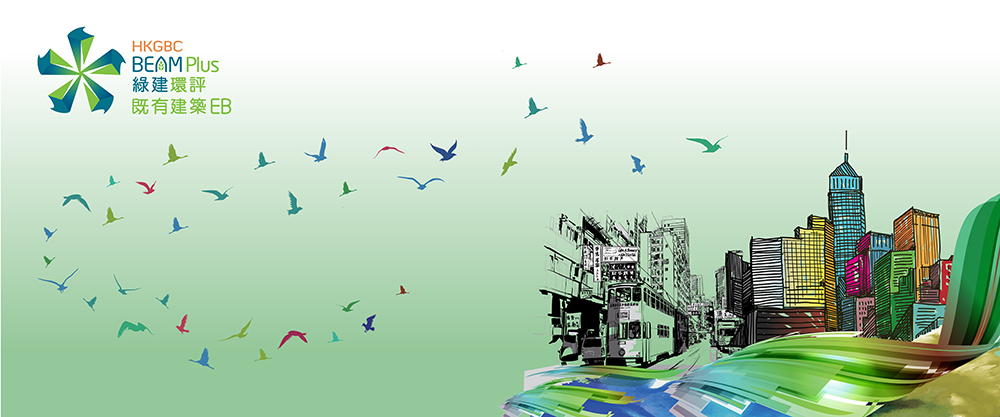 BEAM Plus Existing Buildings (EB) measures the actual performance of a building and evaluates its facility management practices. The assessment covers all aspects of management, operation and maintenance, and may be initiated at any time during a building's operational life.

To help achieve the target of the Hong Kong Government's stated Energy Saving Plan by 2025, the new version of BEAM Plus Existing Buildings V2.0 contains major revisions to the assessment guidelines and offers greater flexibility in the scope of assessment. These changes have been implemented with a view to encouraging more participation by the 42,000 existing buildings in Hong Kong, thus improving their energy efficiency and enhancing their environmental management practices.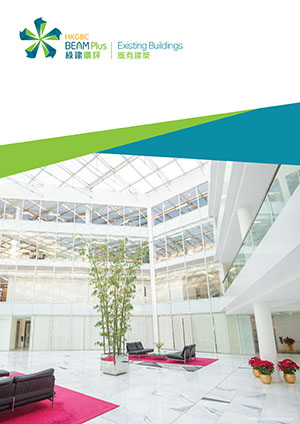 (Click above to view the brochure; Click below to view the manuals: Comprehensive Scheme or Selective Scheme)
What buildings can be assessed?
BEAM Plus EB V2.0 covers the management, operation, maintenance and improvement of existing buildings of all types and all ages, including commercial, educational, government, industrial, office and residential buildings, hotels, shopping centres and more. The assessment covers all areas that are under the control of the applicant. Additional or bonus credits are awarded when the building's tenants, who are also critical to the building's long-term environmental performance, are involved in the assessment.
Applying for BEAM Plus Existing Buildings can help to:
Benefits of BEAM Plus Existing Buildings V2.0
Implement new initiatives that improve a building's energy efficiency and environmental performance;
Enhance the performance of existing buildings of all ages;
Flexibly achieve certification in accordance with the building's pertinent conditions; and
Contribute towards the target of the Government's latest Energy Saving Plan.
The assessment of a building's performance covers the following aspects:

Site Aspects

New!
Management

New!
Materials and Waste Aspects

Energy Use

Water Use

Indoor Environmental Quality

Innovations and Additions
New Options Available under BEAM Plus EB V2.0
BEAM Plus Existing Buildings V2.0 is designed to give applicants more flexibility, so they can tailor an assessment to their needs, budget and technical capabilities. Applicants can apply for a Comprehensive Scheme or a Selective Scheme, according to the current circumstances of their buildings. Click HERE for details.
There are four ratings available for a project after completing the assessment under Comprehensive Scheme: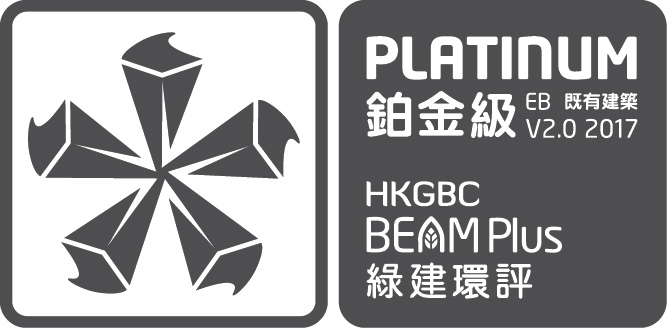 Platinum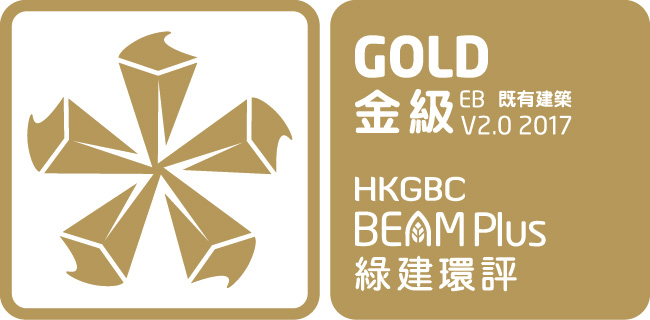 Gold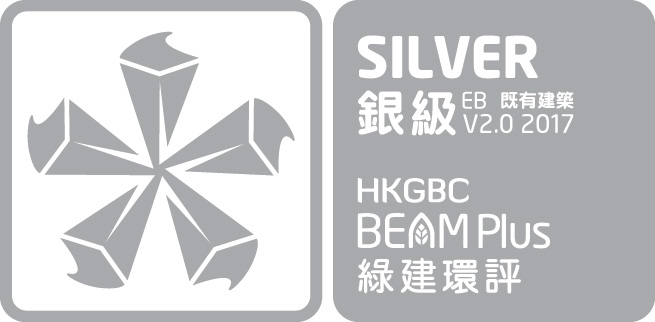 Silver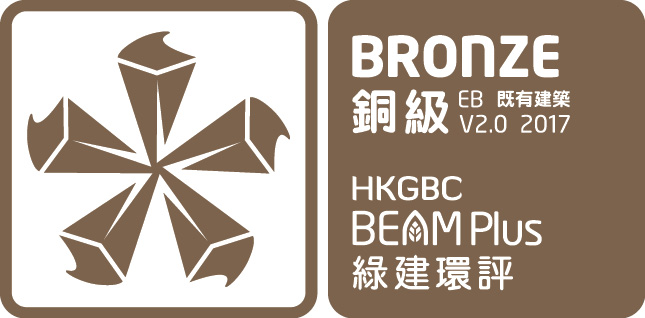 Bronze
There are four ratings available for each assessed aspect for a project after completing the assessment under the Selective Scheme: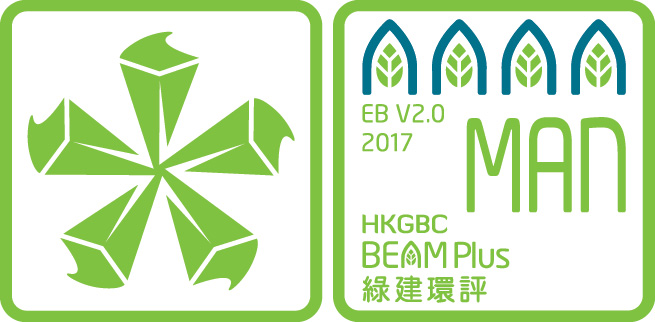 Excellent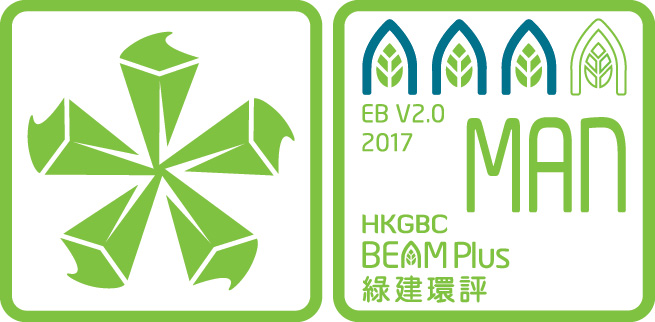 Very Good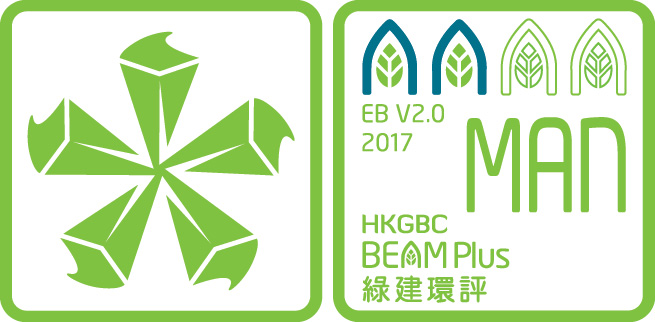 Good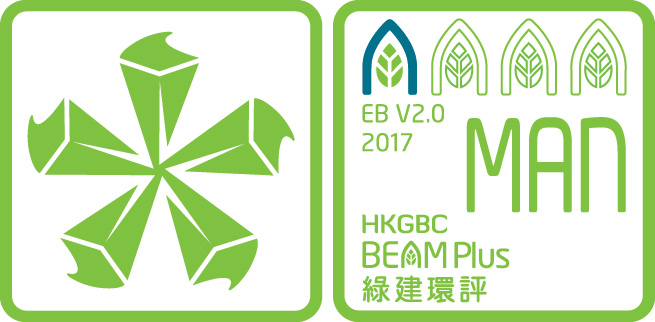 Satisfactory
Registration with Comprehensive Scheme or Energy Use (EU) Aspect of Selective Scheme under BEAM Plus EB V2.0 may contribute to higher priority ranking in the application for CLP Eco Building Fund or HK Electric Smart Power Fund. Click HERE for details.
A Showcase of Excellence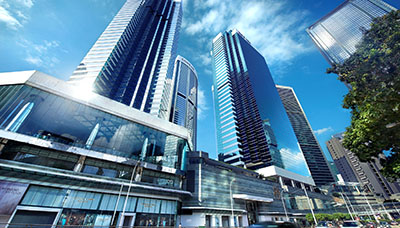 Pacific Place is a commercial building project that achieved Final Platinum rating udner BEAM Plus Existing Buildings V2.0 Comprehensive Scheme, comprising a shopping mall and Grade-A office towers. With a proactive management approach adopted, together with monitoring-based retro-commissioning exercise for its HVAC systems, energy efficiency is enhanced while the usage of electricity has been reduced.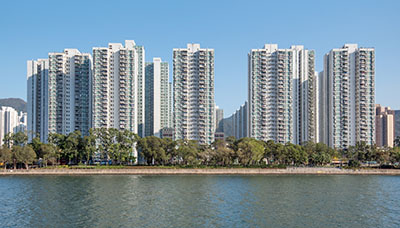 City One Shatin (Phase 3C) is the first residential existing building project that achieved the highest Excellent grade in Management aspect of BEAM Plus Existing Buildings V2.0 Selective Scheme. The team has implemented and optimised environmental management systems and schemes continuously to enhance asset value of the estate ever since it was built in 1987. By seamless engagement with stakeholders, sustainable green practices with on-going facilities refurbishment programmes achieve remarkable energy saving and carbon reduction. Landscape improvement works to beatufiy the greenery, and green activities for the community are also regularly organised to enrich their green living experience.