Dr Rocco YIM, BBS, JP
Principal
Rocco Design Architects Associates Limited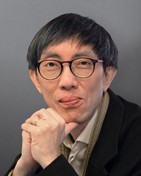 Rocco YIM founded his own practice in 1979, and was one of the co-founders of Rocco Design Partners in 1982. The firm has received many local and international awards and citations for design excellence since its inception and has won its first international competition in 1983. Under his stewardship in design, the firm has grown significantly over the years both in size and reputation. Rocco has been actively involved in dialogues with the cultural and architectural communities both local and overseas. His emphasis on design excellence and social responsibility has become very much the firm's aspiration for the future. Rocco Yim is at present Principal of Rocco Design Architects Associates.