19 Sep 2017
Mandatory CPD Event - Seminar on Retro-commissioning (RCx)
More than half (55%) of Hong Kong's total annual energy end-use is in the form of electricity consumption and buildings take up about 90% of our total electricity consumption. It is imperative to reduce the use of electricity in buildings to help us combat climate change.
The registration period was ended.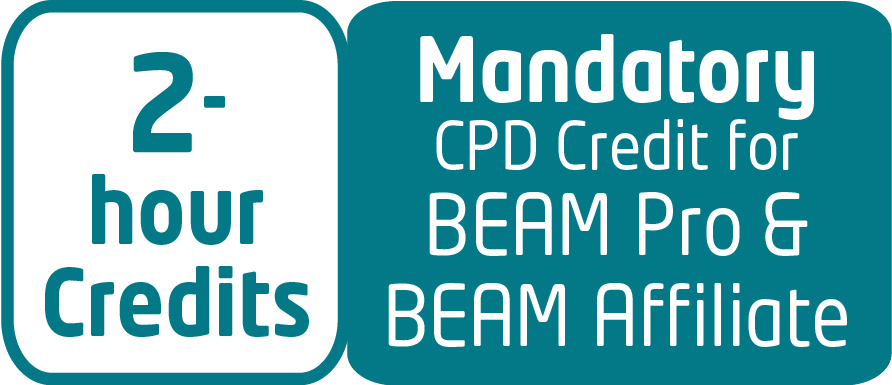 This event is organised by Hong Kong Green Building Council Limited (HKGBC).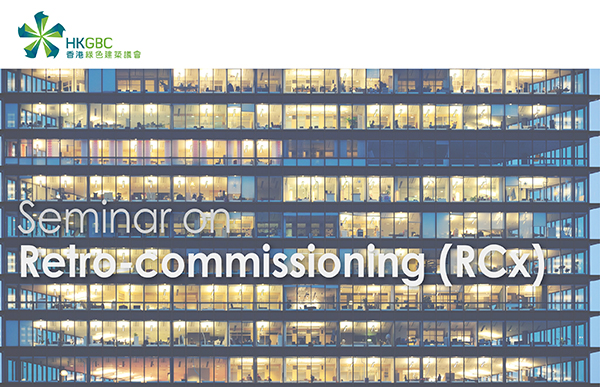 More than half (55%) of Hong Kong's total annual energy end-use is in the form of electricity consumption and buildings take up about 90% of our total electricity consumption. It is imperative to reduce the use of electricity in buildings to help us combat climate change. At the same time, Hong Kong has the highest building density in the world, of which around 60% of the buildings are over 25 years old. The saving potential of these buildings is significant.
Retrocommissioning (RCx) is a knowledge-based practice in rectifying issues in systems and operational practice to restore a building to its optimal operational status. It focuses on operational issue identification and rectification and relies heavily on human resources. It is a one-off process where persistency is a concept. So how do we overcome the human resource demand and maintain the persistency of efficiency?
Session 1: Sharing on RCx and RCx Technical Guidelines
Electrical and Mechanical Services Department (EMSD) is actively pursuing the cost-effective program of "Retro-commissioning" (RCx) to further encourage energy conservation works in existing buildings. RCx is a cost-effective and systematic process to periodically check an existing building's performance. Through the use of data tracing, professional analysis and diagnosis, RCx helps to develop a scientific based optimisation scheme and make continuous improvement. In the seminar, EMSD will introduce the technical guidelines on RCx (2017 edition) and share some technical approaches from real cases, which explain the general RCx process and focus, and the energy-saving improvement proposals for building owners and the industry.
Speaker: Ir SO Pok-man, Engineer, Energy Efficiency Office, Electrical and Mechanical Services Department
Ir Patrick SO has over 10 years' experience in implementing energy sustainable solutions via building services design and project management of a wide variety of projects, including commercial, governmental and infrastructure facilities in Hong Kong, China and other Asian countries. Ir SO has been actively involved in recent years for the execution and development of the BEEO, codes and guidelines. He is also actively participating in handling various energy efficient incentive projects and policies from the department.
Session 2: Keeping Retro-commissioning (RCx) On-going in the Building Industry
The HKGBC has been engaged by the Government to drive RCx in the private sector. To this end, the Council has initiated the ACT-Shop programme with the aim of building up capacity of the industry. Through using their own buildings as living laboratories, building operators learn how to use operating data to evaluate the energy performance of their buildings, identify areas for improvement and verify the savings from the improvements made.
The programme is proven to be effective in raising the related knowledge of building operators. However, one of the remaining barriers is that the RCx process is both tedious and repetitive especially with regard to data collection and analysis. The recent development on building analytics should be instrumental in removing some of those barriers and making RCx a mainstream practice for the industry.
The presentation will describe the ACT-Shop programme and how to move forward to further drive RCx in the industry with its integration with building analytics technologies.
Speakers: Ir Cary CHAN, JP, Executive Director, Hong Kong Green Building Council
Ir Cary CHAN is a professional enginner and is currently the Executive Director of the HKGBC. Before joining the Council, Ir CHAN had extensive working experience in driving energy efficiency in the existing building stock of Swire Properties Limited. Over the years, he has carried out a lot of researches and implemented energy saving initiatives resulting in substantial improvements in energy performance of buildings.
Session 3: The Future of Commissioning - Monitoring-based Commissioning (MBCx)
In the generation of data, Internet of Things (IoT) and advanced communication technology have enabled us to process, manipulate and analyse data to serve our needs in building system and cost management. This talk looks at how technologies and data analytics pivot efficiency and effectiveness in building commissioning, operation and management to increase energy efficiency and facility management productivity. Concepts of Monitoring-based Commissioning (MBCx) will be discussed. Practical cases of application will be illustrated, which address building operation and management challenges.
Speaker: Mr Gary HUI, Chief Operations Officer, Energenz
Mr Gary HUI is a thought leader, pioneer and innovator in demand-side energy, engineering and technology of the buildings. Trained as an engineer, Gary generates value through challenging status quo, transforming the way we design and operate buildings. He brings together best of the breed professional knowledges and technologies into design and operation methods to pivot positive outcomes. Being passionate about absolute efficiency, he translates engineering opportunities into commercial returns. His goal is simple yet ambitious, that is to yield optimal operation efficiency achieving the lowest possible asset ownership cost for buildings.
Event Detail

Event Name

:
Mandatory CPD Event - Seminar on Retro-commissioning (RCx)

Date

:
19 Sep 2017

Time

:
7:00 pm - 9:00 pm (Registration with refreshment starts at 6:30 pm)

Venue

:
BEC Auditorium, Jockey Club Environmental Building, 77 Tat Chee Avenue, Kowloon Tong

Contact Email

:
enquiry@hkgbc.org.hk

Programme

:

Programme Rundown




| Time | Programme |
| --- | --- |
| 6:30 pm | Registration with refreshment |
| 7:00 pm - 9:00 pm | Seminar |

Language

:
This event will be conducted in Cantonese, supplemented with English presentation materials.