05 Oct 2022
ReThink 2022 (5 & 6 Oct 2022)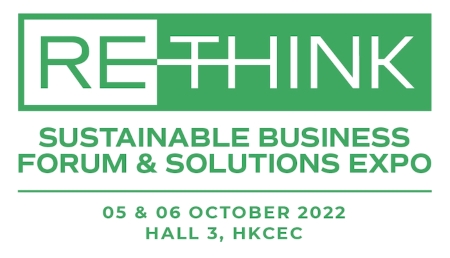 Supported by the Hong Kong Green Building Council, the ReThink 2022 would be held on 5 & 6 October 2022 (Wednesday & Thursday) at the Hong Kong Convention & Exhibition Centre.
ReThink 2022, co-organised by Business Environment Council (BEC), has been designed specifically for sustainability practitioners, business leaders and those responsible for researching and resourcing new sustainable strategies. Hong Kong Green Building Council is also one of the Content Partner of ReThink 2022, to curate and host a session covering the topics of green buildings, built environment, technology and innovation.
Seven theatres and stages at ReThink HK 2022 will host thought-leadership, insight, and debate alongside innovation and practical solutions – designed to inspire and motivate sustainability practitioners and their colleagues from across all industries.
It's time to ReThink! Join them in October for insight, inspiration, and proven business case examples from experts and visionaries covering the six key themes of ReThink 2022:

Circular Economy
Cities & Mobility

Decarbonisation

Food & The Natural World

People & Purpose
Redefining Value

For event registration, please visit HERE.
Event Detail

Event Name

:
ReThink 2022 (5 & 6 Oct 2022)

Presented By

:
-

Date

:
05 Oct 2022

Time

:
9:30am - 6:00pm

Venue

:

Hong Kong Convention & Exhibition Centre
Expo Drive, Wanchai, Hong Kong

Contact Email

:
hello@rethink-event.com

Website

:
https://rethink-event.com/