01 Oct 2022
HKIOE - 2022 The Hong Kong Green Micro Film Creation Award [Submission Deadline: 1 October 2022]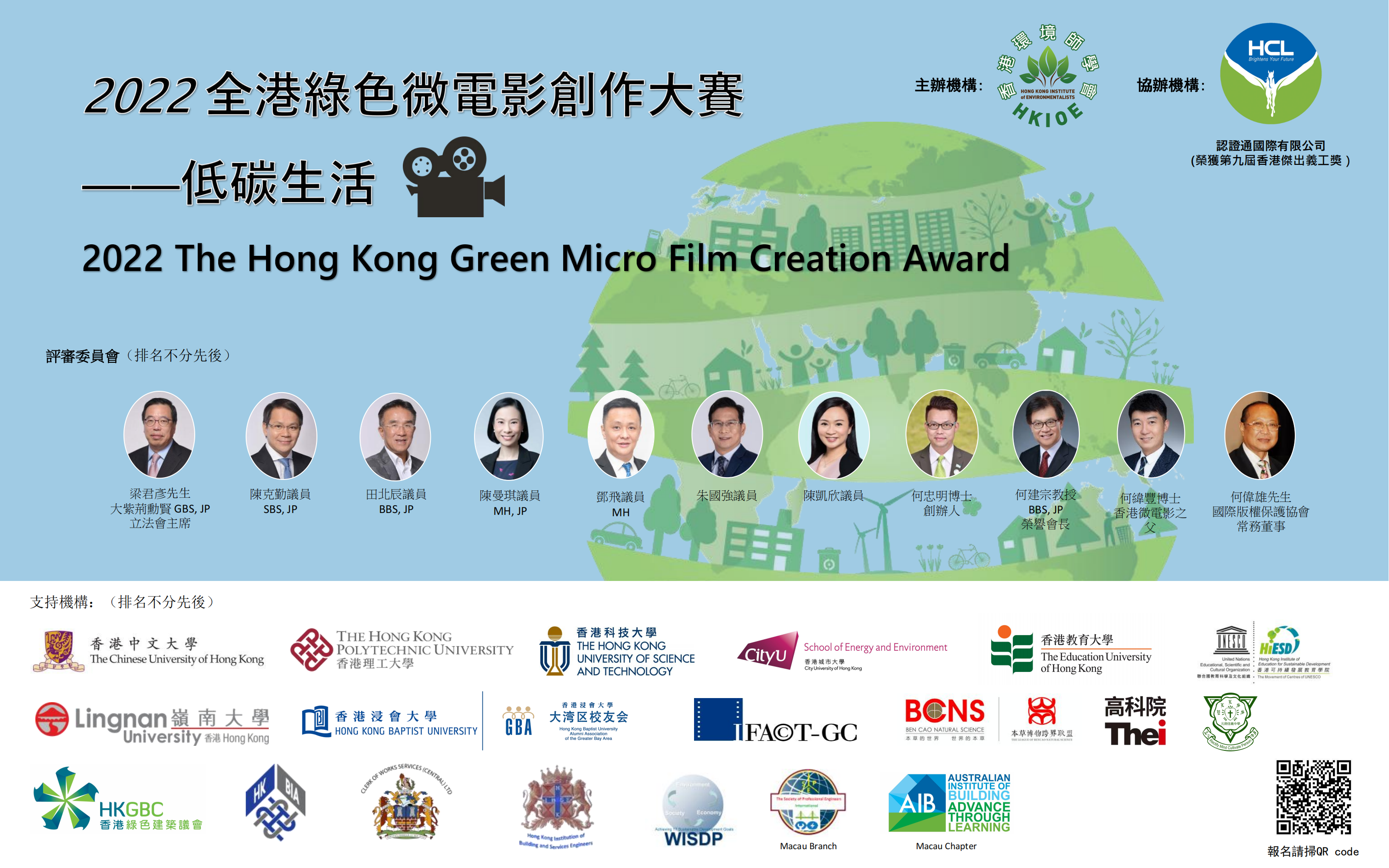 Supported by the Hong Kong Green Building Council, the "2022 Hong Kong Green Micro Film Creation Award" is is now open for application until 1 October 2022 (Saturday).
This is the second Hong Kong-wide green creative shooting competition hosted by the Hong Kong Institute of Environmentalists and co-organised by HCL International Limited. The theme of this year's competition is "Low-Carbon Life", and everyone is encouraged to promote the "low-carbon and waste-reduction" lifestyle through the filming of green micro-movies, and to understand its importance and benefits. The winner will receive a maximum prize of HK$10,000 to show encouragement.
This competition is supported by universities, enterprises and societies. The HKIOE also invited a number of members of the Legislative Council and professionals such as Dr Vincent Ho, the "Father of Hong Kong Micro Films", to serve as judges. The public is welcome to sign up for this competition, and work together to create a carbon-neutral future and achieve Hong Kong's vision of "zero carbon emissions, green liveability, and sustainable development"! If you are interested in registering, please click here.
For more details of the competition and information on previous Green Micro Film Creation Awards, please visit http://hkioe.hk/film.htm.
Event Detail

Event Name

:
HKIOE - 2022 The Hong Kong Green Micro Film Creation Award [Submission Deadline: 1 October 2022]

Presented By

:

Hong Kong Institute of Environmentalists


Date

:
01 Oct 2022

Contact Email

:

[email protected]