06 Jul 2022
CPD Webinar - Power Conversion & Protection Technologies for DC Buildings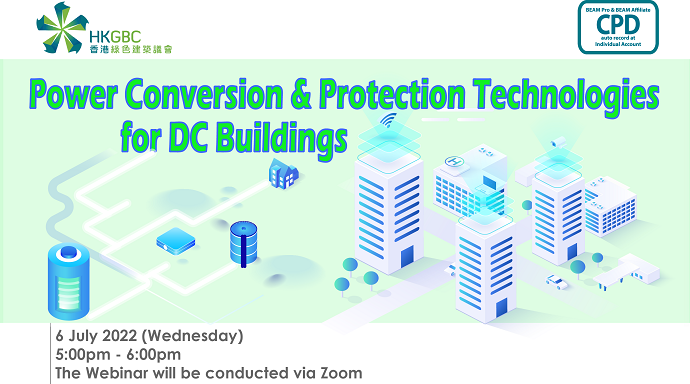 The webinar recording will be available at HKGBC CPD Online Training Portal (https://onlinecpdtraining.hkgbc.org.hk/) later after the event.


This webinar is organised by the Hong Kong Green Building Council.
In recent years, buildings with DC micro-grids have been getting a lot of attention. They show substantial improvement in energy efficiency compared with their AC counterparts. Besides, they can fully unleash the effectiveness of renewable energy system as they can avoid losses in excessive DC-to-AC and AC-to-DC conversions. In fact, using DC power is a major trend in the development of smart cities.
Despite these advantages, DC disconnection at substantial current would lead to serious arc, which is highly unfavorable to classic circuit breakers. To tackle this problem, a solid-state DC circuit breaker solution has been developed. It can complete the disconnection in the micro-second range without an electrical arc. In this webinar, a high-efficiency AC-DC power conversion solution with solid-state DC circuit breaker developed by Hong Kong Applied Science and Technology Research Institute (ASTRI) will be explained. The latest developments and applications of DC technologies and related policy will also be discussed.
The system has been applied to a conference room in the premises of the Electrical and Mechanical Services Department, Government of the HKSAR. A power equipment manufacturer in mainland China has also introduced this technology for property developers wishing to adopt DC power solution for their properties. It is estimated that by utilizing third-generation semi-conductor technologies, ASTRI's power supply system could lead to a reduction of electricity usage by 15 to 20%.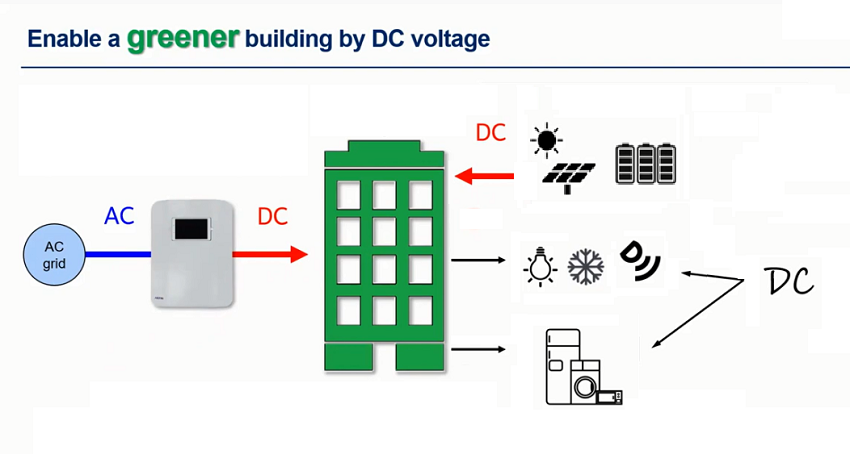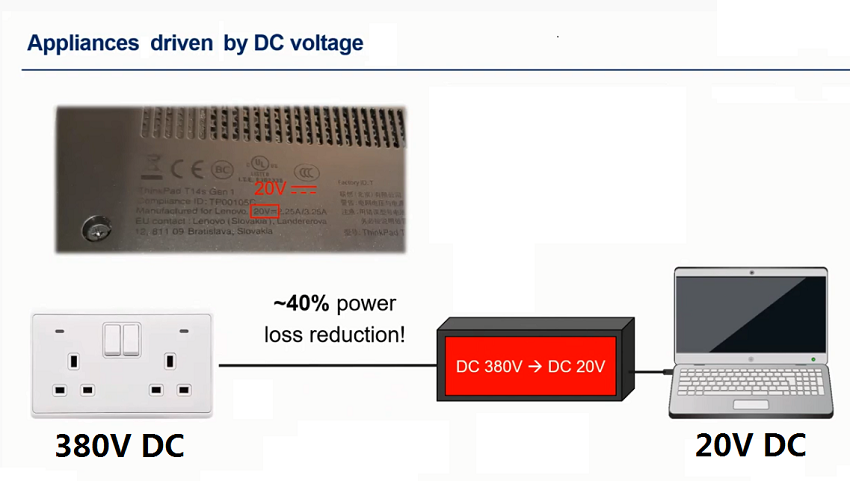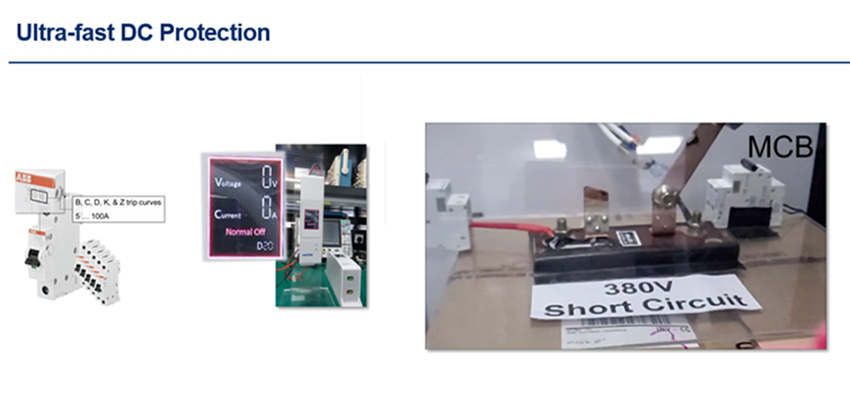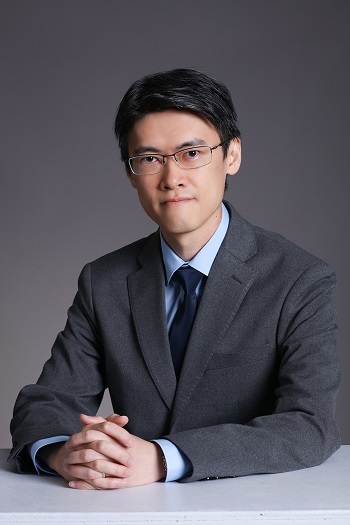 Speaker: Dr River Tin-ho LI, Deputy Director of ASTRI
Dr River Tin-ho LI (SMIEEE) received his B.Eng. and Ph.D. degrees in electronics engineering from the City University of Hong Kong in 2004 and 2010 respectively.
From 2006 to 2007, he was a Senior Electronics Engineer at Emerson Network Power. In 2010, he joined ABB Switzerland as a Scientist and was responsible for LV product R&D. In 2013, he was transferred to ABB China and appointed as a Department Manager to develop the power electronics department with the focus of EV fast chargers and solar PV inverter products. In 2018, he joined ASTRI. He is currently a Deputy Director of ASTRI responsible for DC power technologies in smart city applications.
Event Detail

Event Name

:
CPD Webinar - Power Conversion & Protection Technologies for DC Buildings

Presented By

:

Dr River Tin-ho LI

Date

:
06 Jul 2022

Time

:
5:00pm - 6:00pm

Venue

:

This CPD event will be conducted in the form of webinar via Zoom.

(An event reminder with Zoom Webinar ID will be provided at around a week before the event.)

Capacity

:
700

Credits

:

Fee

:

Free of Charge

(

HKGBC Members

)
HK$50.00 (

Non-HKGBC members

)

Contact Person

:
Ms Wing CHOW

Contact Phone

:
39948853

Contact Email

:
eventregis@hkgbc.org.hk

Programme

:



| | |
| --- | --- |
| 5:00pm - 5:50pm | Talk by the Speaker |
| 5:50pm - 6:00pm | Q&A Session |

Language

:
Cantonese with English materials
Enjoy Member Price with Your BEAM Pro/ BEAM Affiliate Credential Now!
IMPORTANT NOTES:
For BEAM Pro / BEAM Affiliate: Once you entered the valid BEAM Pro / BEAM Affiliate number during registration, member price will be entitled. Please register by clicking "Register (for BEAM Pro / BEAM Affiliate or non-member)".

Seats are available on a first-come-first-served basis. Upon submission through this Online Registration Form, a seat is reserved for you.




Please settle the fee before the event commences. At around a week before the event, email reminders of the event with the Zoom Webinar ID will be sent out to those who have successfully paid.




The URL to join the webinar is unique to the email account that you have registered with. Please do not forward the link to other email accounts.



No Show / Cancellation

– Cancellation must be made by email to

eventregis@hkgbc.org.hk

on or before 5 July 2022 12:00 noon

. Please quote your registration number in the email. There is

NO refund on absence from the event and cancellation made after the deadline.


Certificate of attendance will be issued by email around a week after the event.




The CPD hour(s) will be automatically uploaded to attendees' BEAM Pro / BEAM Affiliate Individual Account around a week after the event.



Limited seats. First come, first served.