04 May 2022
CPD Webinar - Revisiting Domestic Ventilation Provisions in Light of the Pandemic and Use of Innovative Coating to Achieve Hygienic and Dust-free Air Ducts
The webinar recording will be available at HKGBC CPD Online Training Portal (https://onlinecpdtraining.hkgbc.org.hk/) later after the event.


This webinar is organised by the Hong Kong Green Building Council.
The fifth wave of COVID-19 has revealed the strong air transmission capability of the mutating virus. This CPD webinar will focus on the topic of building ventilation and consists of the following two parts:

Part I - Ir Dr Eddy LAU of HKGBC will discuss the ventilation provisions in residential buildings. The current building regulations for Hong Kong were established in 1950s to 1970s. There are also practice notes issued some 20 years ago. With the stronger transmission capability of the virus and technological advances, how should we change our design practices to suit? This talk will attempt to answer the following questions:
- How to reduce the risks of horizontal and vertical spread of the disease in residential buildings?
- What improvement could be introduced into the Building Regulations for dealing with vent pipes for water closets?
- How to reduce mould growth and visible condensation in communal areas?
Part II – With many high-rise complex buildings, central air-conditioning systems have a major role to play in Hong Kong. Unfortunately, many air ducts are installed in hard-to-reach locations and once installed, they might never get cleaned. Dust, mildew and microbes will accumulate in the air ducts and affect the health of the occupants. Mr Eric WONG of Wo Lee Green Solutions will introduce an innovative coating that prevents dust aggregation in HVAC air ducts and inhibits the growth of bacteria, mould and mildew.
The coating was developed in collaboration with NAMI – a subsidiary of HKUST. NAMI is designated by the Innovation and Technology Commission as an R&D Centre for nanotechnology and advanced materials. With unique formulation and nanotechnology, the coating has been successfully applied to quite a number of projects in Hong Kong including government office buildings, wet market building, elderly flats and public mortuary.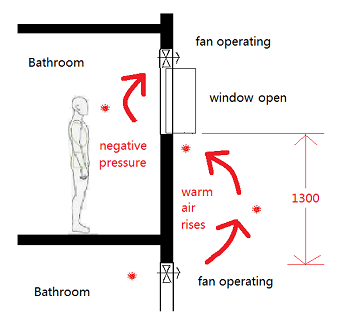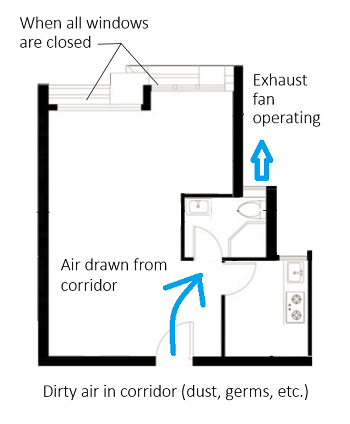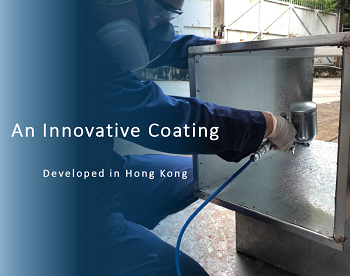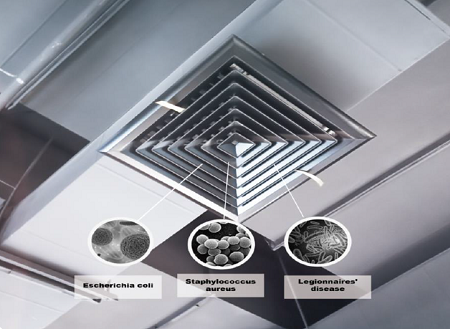 Speaker: Ir Dr Eddy LAU, FHKIE, R.P.E.(BSS), Head of Green Labelling of HKGBC
Eddy LAU is the Head of Green Labelling at HKGBC. He has been overseeing the BEAM Plus certification programme since 2012. Before that, he has worked in the building services industry for 17 years. He has contributed more than 30 journal articles since 1995. In particular, he is the author of the article "Revisiting the design of domestic exhaust systems during COVID-19" in Apr 22 issue of HKIE Journal.
Speaker: Mr Eric WONG, MIET, Engineer of Wo Lee Green Solutions Ltd.
Eric WONG completed his Bachelor studies in Mechanical Engineering at HKUST, Master Degree of Mechanical Engineering at HK PolyU and is an official member of the Institution of Engineering and Technology (IET). Mr Wong has been participating in the work of R&D in projects for over 15 years. Since joining Wo Lee Group, he has been developing Nanoflow coating for use in the mass market.
Event Detail

Event Name

:
CPD Webinar - Revisiting Domestic Ventilation Provisions in Light of the Pandemic and Use of Innovative Coating to Achieve Hygienic and Dust-free Air Ducts

Presented By

:

Ir Dr Eddy LAU,

Mr Eric WONG

Date

:
04 May 2022

Time

:
5:00pm - 6:00pm

Venue

:

This CPD event will be conducted in the form of webinar via Zoom.

(An event reminder with Zoom Webinar ID will be provided at around a week before the event.)

Capacity

:
700

Credits

:

Fee

:

Free of Charge

(

HKGBC Members

)
HK$50.00 (

HKGBC Non-Members

)

Contact Person

:
Ms Wing CHOW

Contact Phone

:
39948853

Contact Email

:
eventregis@hkgbc.org.hk

Programme

:

| | |
| --- | --- |
| 5:00pm - 5:25pm | Talk on ventilation provisions |
| 5:25pm - 5:50pm | Talk on air duct coating |
| 5:50pm - 6:00pm | Q&A Session |

Language

:
Cantonese, with English Presentation Materials
Enjoy Member Price with Your BEAM Pro/ BEAM Affiliate Credential Now!
IMPORTANT NOTES:
For BEAM Pro / BEAM Affiliate: Once you entered the valid BEAM Pro / BEAM Affiliate number during registration, member price will be entitled. Please register by clicking "Register (for BEAM Pro / BEAM Affiliate or non-member)".

Seats are available on a first-come-first-served basis. Upon submission through this Online Registration Form, a seat is reserved for you.




Please settle the fee before the event commences. At around a week before the event, email reminders of the event with the Zoom Webinar ID will be sent out to those who have successfully paid.




The URL to join the webinar is unique to the email account that you have registered with. Please do not forward the link to other email accounts.



No Show / Cancellation

– Cancellation must be made by email to

eventregis@hkgbc.org.hk

on or before 3 May 2022 12:00 noon

. Please quote your registration number in the email. There is

NO refund on absence from the event and cancellation made after the deadline.


Certificate of attendance will be issued by email around a week after the event.




The CPD hour(s) will be automatically uploaded to attendees' BEAM Pro / BEAM Affiliate Individual Account around a week after the event.



Limited seats. First come, first served.