18 Nov 2021
IGBC - Green Building Congress 2021 (18 -20 Nov 2021)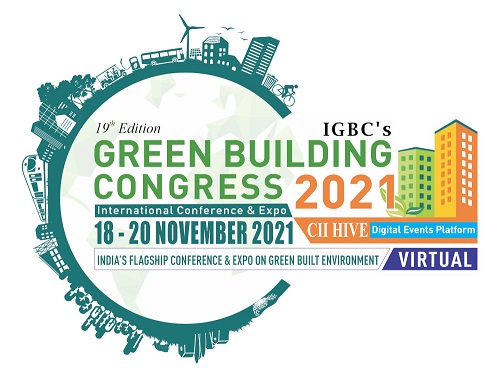 Supported by the Hong Kong Green Building Council, the Green Building Congress 2021 would be conducted online from 18 to 20 November 2021 (Thursday to Saturday).
Organised by Indian Green Building Council (IGBC), the Green Building Congress has been a springboard for advancing the green building movement in India since 2001. With the theme of "Net Zero - Buildings and Built Environment", Green Building Congress 2021 would feature 3-day conference and 30-day Expo showcasing the Green Building Products, Materials, Projects, Technologies & Services, serve as a platform to discuss, debate, share perspectives and accelerate the adoption of Net Zero concept.
The Congress would focus on different areas including Net Zero - Energy, Water, Waste & Carbon, Buildings & Built Environment, Green Products & Technologies, Health & Well-being, Climate Change, AI & IoT in Buildings, Sustainable Architecture, Building Information Modelling, Green & Smart Cities, Green Healthcare, Logistics Parks, Landscape & Biodiversity and National & International Best Practices.
For more details and registration, please click HERE.