21 Sep 2021
MIGHT & Confexhub - Cities 4.0 Conference and Exhibition 2021 (21-22 Sep 2021)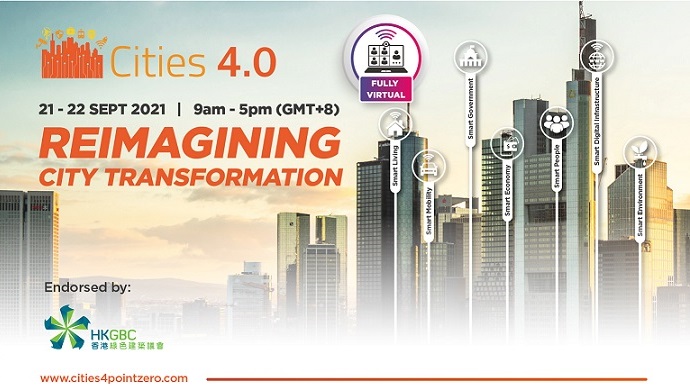 Supported by the Hong Kong Green Building Council, the Cities 4.0 Conference and Exhibition 2021 would be conducted online from 21 to 22 September 2021 (Tuesday to Wednesday).
Co-organised by the Malaysian Industry-Government Group for High Technology (MIGHT) and Confexhub Group, the Cities 4.0 will provide the governments, municipalities, urban planners, developers, urban futurists, solution providers and innovators an interactive platform converge and discuss on methods and best practices to re-imagine our fundamental relationship with the cities, the opportunities to work outside their normal methods.

Key themes of Cities 4.0:
Rethinking Urban Development In A Post Pandemic World
High Density Development With Low Density Activities – The Way Forward
Edge-Computing-Enabled Smart Cities: Reshape The City Experience
From Smart Cities To Connected Communities
Harnessing Technologies To Transform Disaster Readiness
Development Of Greener And Cleaner Cities
New Traffic Patterns And Healthy Mobility
Decoding The Low-Touch Economy
Strategies In Developing Secondary Cities Into Smart City
For details and registration, please click HERE.