26 Nov 2019
CPD Event - HKGBC Distinguished Lecture - Futureproofing Our Cities for a Shared Low-Carbon Future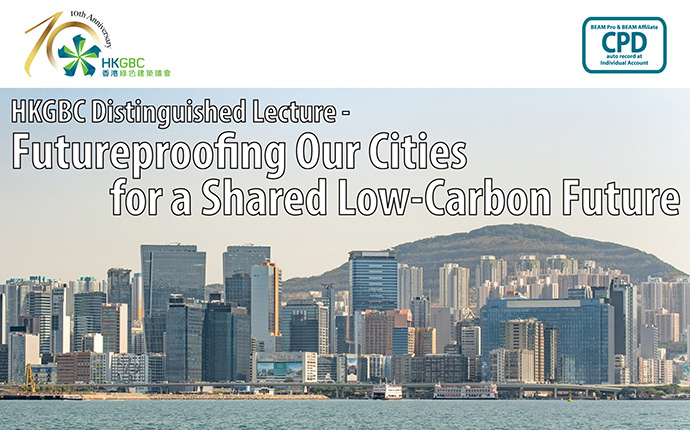 (Click here to see the event flyer)

This event is organised by the Hong Kong Green Building Council.

In view of the recent social activities and special arrangement on public transportation, we regret to inform you that this CPD event has to be cancelled for the sake of safety.

As cities struggle with the pressure to reduce greenhouse gas emissions, better support green jobs, and hyper-competitive real estate markets, they must find new and creative solutions that address short and long-term issues. This includes creating a low or zero-carbon future, which requires a step-by-step process to retrofit our existing communities, and ensure all future builds are net zero-carbon operations by 2050. From policy to infrastructure to new and old buildings, this session will look at how we can create cities that improve lives through deep carbon reduction, creating co-benefits for people and the planet.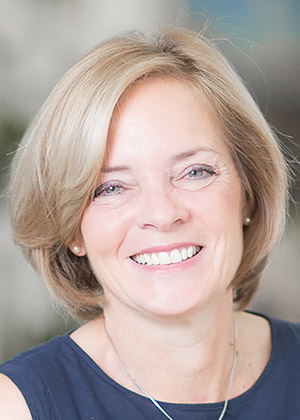 Speaker: Ms Lisa BATE, Chair, World Green Building Council

Lisa BATE is regarded as one of Canada's global ambassadors for sustainable design. A former Director and Board Chair of the Canada Green Building Council, Lisa is the Chair of the World Green Building Council and was a representative to the United Nations' Environmental Protection—Sustainable Buildings and Climate Initiative. In 2018, Lisa was named the winner of Canada's Clean16 for the Building sector at the Clean50 awards celebration. In her role as Global Sustainability Lead at B+H Architects, she oversaw the design team responsible for the new Net Zero Carbon Design Certified Joyce Centre for Partnership and Innovation at Mohawk College in Hamilton, Ontario, an advanced net-zero energy, waste and water building and a Canadian pilot project for the CaGBC Zero Carbon Buildings and the WorldGBC Advancing Net Zero Initiatives.
Event Detail

Event Name

:
CPD Event - HKGBC Distinguished Lecture - Futureproofing Our Cities for a Shared Low-Carbon Future

Presented By

:
Ms Lisa BATE

Date

:
26 Nov 2019

Time

:
6:30 pm - 8:00 pm (Registration starts at 6:00pm)

Venue

:

Auditorium, G/F, Jockey Club Environmental Building, 77 Tat Chee Avenue, Kowloon Tong

(Kowloon Tong MTR Station Exit C1/H)

Capacity

:
100

Credits

:

Fee

:
HK$150.00 (

HKGBC Members

)
HK$225.00 (

HKGBC Non-Members

)

Contact Person

:
Mr Elliott TAM

Contact Phone

:
39948890

Contact Email

:
eventregis@hkgbc.org.hk

Language

:
English