Great Eagle Holdings Limited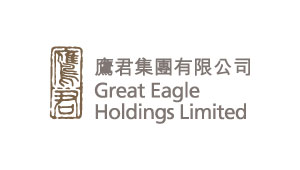 Great Eagle Holdings Limited (Stock Code: 41) was listed on the Hong Kong Stock Exchange in 1972. Founded and headquartered in Hong Kong, Great Eagle Group has established a global presence with a variety of businesses as well as expertise in hotels and properties.
Over the years, the Group has developed approximately 100 mixed-use, residential, commercial, hotel and industrial properties. In pursuit of sustainable growth, the Group attaches high importance to environmental considerations in the development and project management process. The recently completed hotel redevelopment project of Eaton, Washington DC has been designed and built to be fully compliant to a LEED Gold Standard.
In Hong Kong, the ONTOLO residential development in Pak Shek Kok, Tai Po, comprising over 700 luxury residential units, has achieved Provisional Gold rating under BEAM Plus and was designed to comply with the Sustainable Building Design Guidelines. The ONTOLO project possess a number of green features, including its StormTech Chambers which collect rainwater for irrigation, the use of water-efficient devices, a substantial coverage of greenery, and the intensive use of tiles with high Solar Reflectance Index at roof area.
In addition, ISO 14001 Environmental Management System Standard is being practiced at the properties managed by the Group's property management team.