2023-05-17
Dragages Hong Kong Demonstrates Its Commitment to Environmental Sustainability with Green Life Expo and Hong Kong Inter-School Planting Festival Participation
Dragages Hong Kong (DHK) is committed to being a responsible corporate citizen and addressing the issue of global climate change by tackling carbon emissions and promoting sustainable community-building. With a goal of reducing carbon emissions by 30% by 2030, the company has taken various measures to promote environmental protection and encourage low-carbon lifestyles.
One of the steps taken by DHK was participating in the Green Life Expo and Hong Kong Inter-School Planting Festival hosted by OIWA, where the company showcased its commitment to sustainable construction. At the festival, DHK presented a booth with a focus on the theme of green construction, which attracted a lot of interest from students and the community. Visitors were shown how sustainable building practices can be implemented in the construction sector through the way of low-carbon concrete, energy reduction, sustainable wood, and water recycling.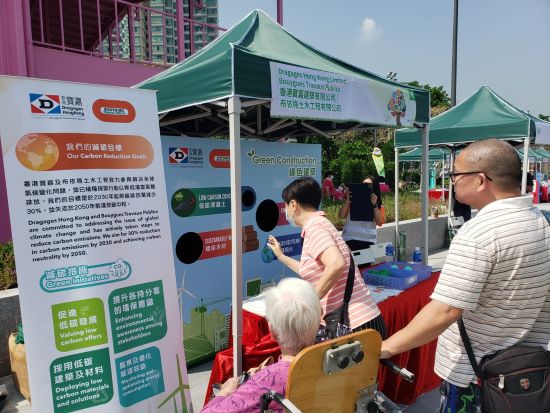 DHK promoted carbon reduction measures in the construction industry to the public through its eco-friendly creative game booth.
Over the years, DHK has been implementing its carbon reduction commitment through various ways and programs. For instance, the company uses ECODESIGN in the early design stage, and has employed innovative construction methods like MiC (Modular Integrated Construction), DfMA (Design for Manufacture and Assembly), and MiMEP (MultiTrade Integrated Mechanical, Electrical & Plumbing), which pre-manufacture independent "assembled and synthesised" components in the factory building. These methods effectively reduce on-site construction processes, building materials, construction waste, and drainage costs.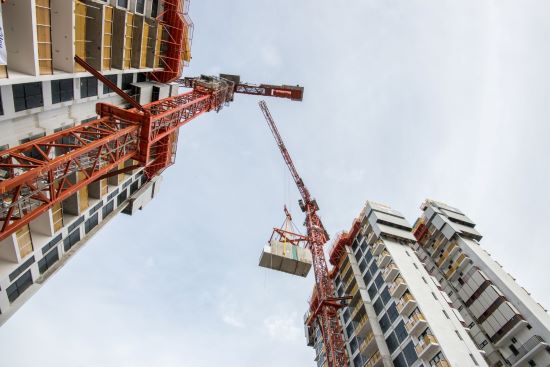 Dragages Singapore, our sister company has completed the world's tallest concrete modular tower Clement Canopy.
Another initiative by DHK includes using low-carbon building materials such as GGBS concrete made of slag powder instead of traditional concrete at the construction sites. The company also employs green building materials like low-carbon Green Rebar and green Gypsum board that are approved by Construction Industry Council to reduce energy consumption and resource consumption in material production.
In conclusion, DHK will continue to strive to promote sustainable building practices, reduce carbon emissions, and build a greener future for the community.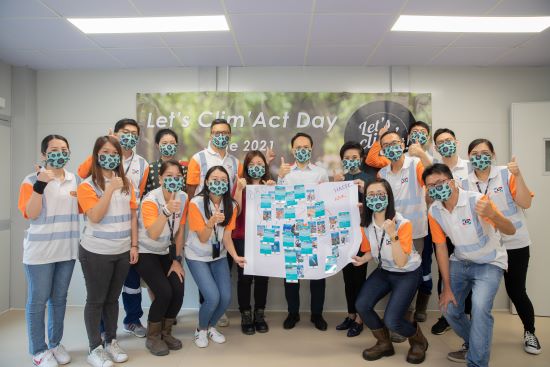 DHK also organised different campaigns to raise colleagues' environmental awareness.