2023-03-15
WSP's innovative MiC design behind InnoCell's APAC green building award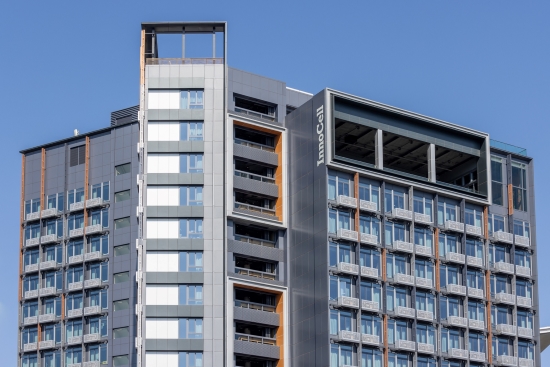 WSP-engineered InnoCell recently took home the prestigious Asia Pacific Leadership in Green Building Awards 2022 organised by the World Green Building Council (WorldGBC), in recognition of its commitment and unrelenting excellence in advancing sustainable development worldwide. The project is the only winning project from Hong Kong clinching The Leadership in Sustainable Design and Performance Award under Residential category.

WSP provided structural engineering and MiC design strategies to support InnoCell's vision in creating a smart living and co-creation space for tech talents to spark collaboration and forge a thriving innovation community in Hong Kong.

WSP has incorporated numerous green features in the structural layout and detail designs of the project to promote energy efficiency and sustainability, including prefabricated modules with 13.2% of the outside surface works made from recycled materials; an effective layout that reduces building energy consumption by lowering the demand for air conditioning; enhanced ventilation by locating windows in opposite directions and perpendicular to each other; and the axis of the building oriented with an angle of 45° to prevailing wind direction.

WSP's engineering designs for InnoCell demonstrated the feasibility and sustainability of MiC adoption that enhanced the overall building productivity and safety. With off-site construction, discharged water quality on site was significantly improved through reducing suspended solid by 50% and lowering chemical oxygen demand by 80%. Over 5% mitigation of construction noise level was also observed, achieving improvement in construction quality with cost-effectiveness. The project successfully attained Final Platinum rating under the local BEAM Plus green building assessment scheme.