2022-06-15
Swire Properties' "Green Performance Pledge": Changing the Sustainability Game for Office Tenants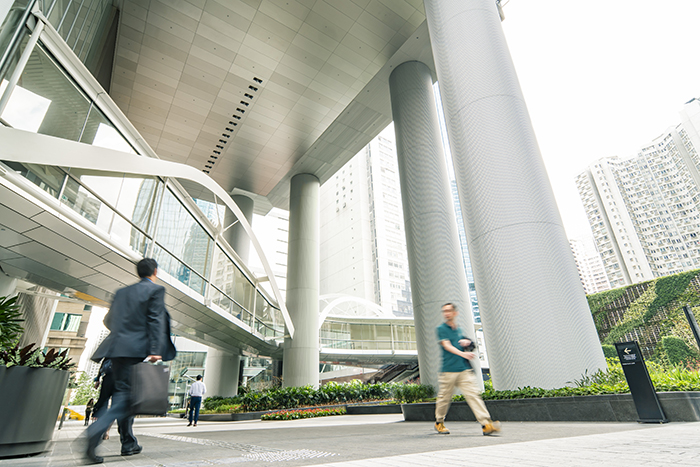 As part of its Sustainable Development (SD) 2030 Strategy and longstanding commitment to fighting climate change, Swire Properties' proprietary Green Performance Pledge (GPP) continues to grow rapidly in popularity and is helping office tenants take their overall SD performance to new levels.
Building on the basic premise of a green lease, the GPP covers the entire tenancy cycle in the two core areas of fit-out, and operation, which focuses on creating a significant impact in terms of energy, water, and waste reduction. This performance-based programme gives users access to a multitude of 'green' tools while enhancing tenant-landlord collaboration.
Since the launch of the pilot in August 2021, over 30 office tenants – representing over 20% of occupied lettable floor area from the Company's Hong Kong office portfolio – have signed up. Participants come from Taikoo Place, Pacific Place and One Citygate, and span a wide range of industries such as banking and finance, legal, information technology and consumer brands.
The GPP will also be piloted in the Company's Chinese Mainland portfolio in 2022. Swire Properties aims to engage 50% of office tenants
[1]
in Hong Kong and the Chinese Mainland by 2025.
GPP At A Glance
With SD touch points at every part of the tenancy cycle – from fit-out to operations, a dedicated team from Swire Properties will guide companies on their SD journey, from goal setting to action planning and achievement. The GPP gives tenants access to cutting-edge, data-driven tools and technologies that will help them improve their environmental performance through behavioural change.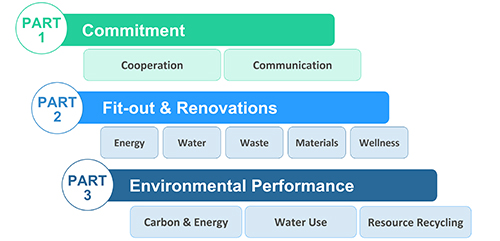 For new tenants fitting out their premises, or for existing tenants planning a renovation, the GPP includes a comprehensive set of 'SD Fit-out Technical Guidelines'. Featuring user-friendly templates, the Guidelines cover office design as well as a validation and recognition system to improve energy and water efficiency, reduce waste and enhance employee wellness.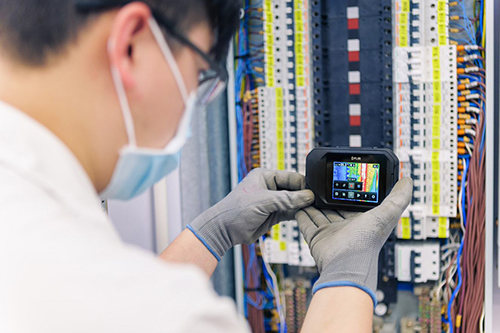 Under the operations portion, tenants can make use of an array of tools and support available to guide them to operate in a more sustainable way. Highlights include performance benchmarking and action planning, data sharing, tailored SD offerings such as free energy audits and smart water meters, access to pioneering green technologies including Hong Kong's first smart waste reduction programme for offices, networking opportunities, and recognition for exemplary environmental performance.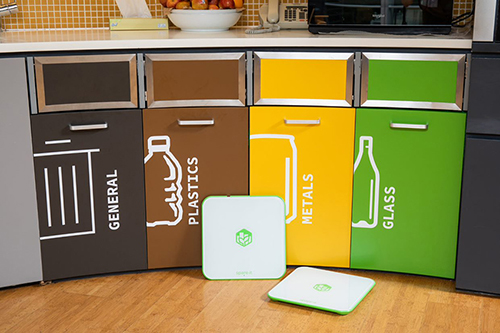 View the press release and full list of participating tenants (as of May 2022) here:
https://www.swireproperties.com/en/media/press-releases/2022/20220530_gpp
[1] Measured by occupied lettable floor area ("LFA") of office portfolio at 100% basis comprising Taikoo Place and Pacific Place in Hong Kong, as well as Taikoo Hui in Guangzhou.