2022-01-14
[Swire Properties] Swire Properties Continues to Maintain Leading Positions in Global and Local Sustainability Indices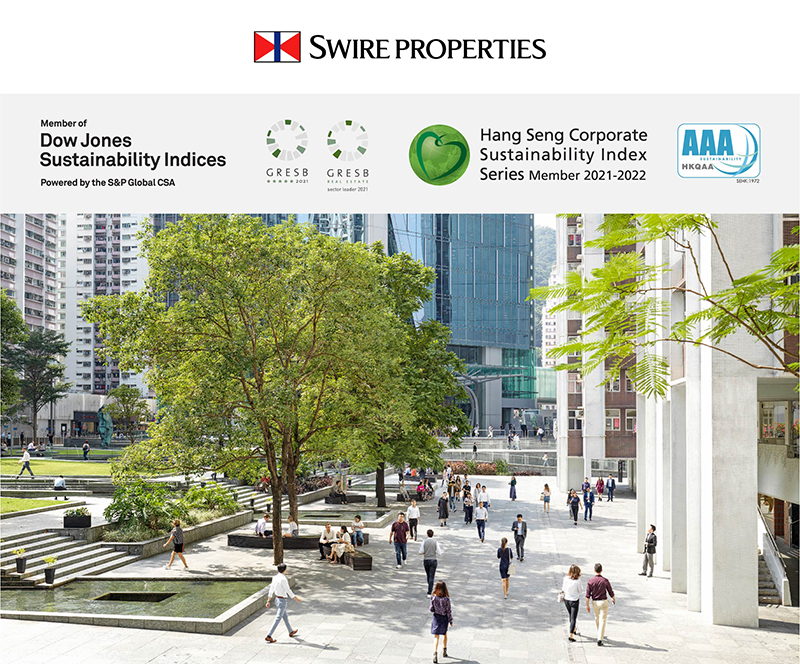 Swire Properties
is on track to realise its Sustainable Development ("SD") 2030 vision to become the leading SD performer in the real estate industry globally. The Company's ongoing and pioneering sustainability efforts have once again been recognised at both the international and local level by the world's leading indices.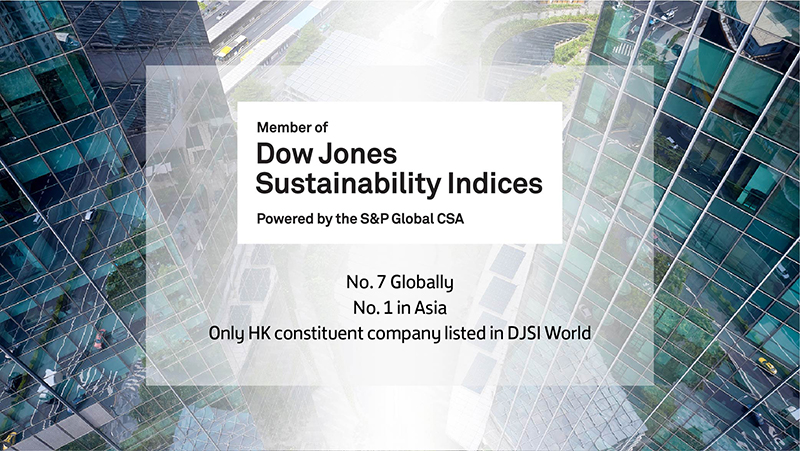 Dow Jones Sustainability World Index (DJSI World) – Top Seventh Globally, No. 1 in Asia

For the fifth year in a row, Swire Properties was the only constituent company from Hong Kong to be listed on the DJSI World, which includes the 18 top-performing companies in the real estate industry globally, as well as leading organisations from other industries. The Company ranked seventh out of 237 real estate companies around the world and number one in Asia, reinforcing its position as one of the global leaders in SD.

Regarding the "Environmental Dimension" score in the index, the Company rose to third globally, demonstrating its exemplary performance in environmental governance, climate strategy, energy and water management, resources and circularity, as well as green building investment.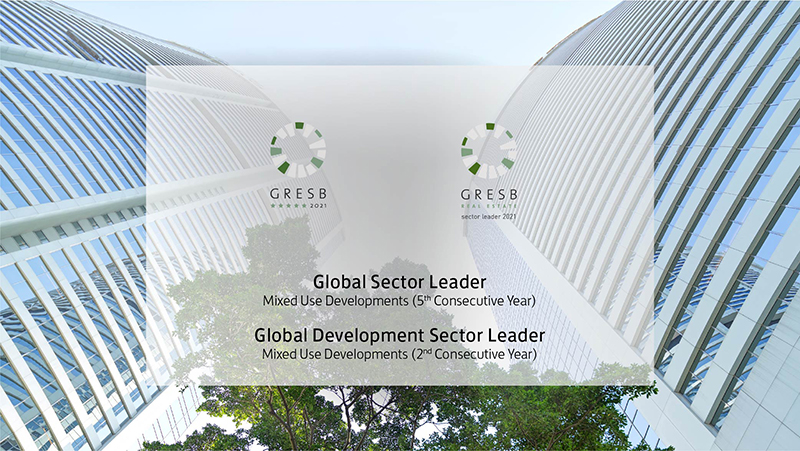 Global Real Estate Sustainability Benchmark ("GRESB") – Global Sector Leader

Swire Properties was named Global Sector Leader (fifth consecutive year) and maintained its Global Development Sector Leader title (second year in a row) in the Mixed Use Developments category. What's more, the Company achieved the highest "A" rating in Public Disclosure for the fourth consecutive year. The Company continued to be recognised by GRESB for the exemplary sustainability performance of its buildings in the areas of carbon, energy, water, waste and green building certifications, as well as management practices including established policies, target-setting and reporting.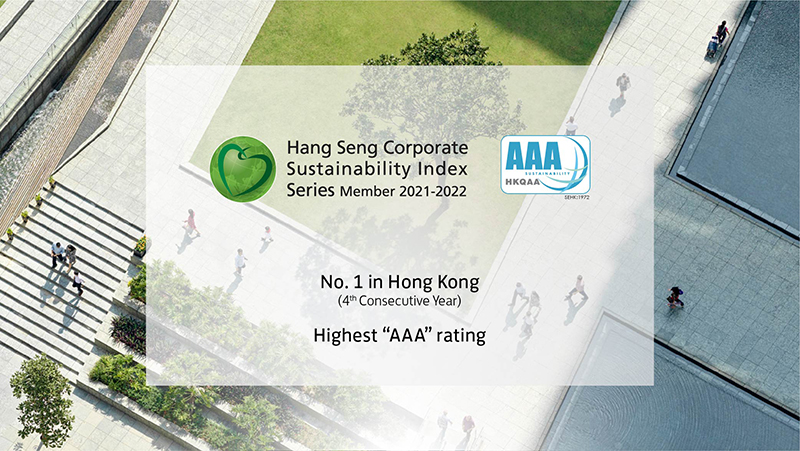 Hang Seng Corporate Sustainability Index – Top Company, "AAA" rating

Swire Properties once again topped the Index, maintaining the highest rating of "AAA" which was only awarded to two companies this year. The Company also achieved the highest scores among all assessed stocks in four core assessment areas out of seven including "Environment", "Corporate Governance", "Community Involvement and Development" and "Fair Operating Practices", among approximately 500 assessed companies. The Company was also listed in the Hang Seng Environmental, Social and Governance (ESG) 50 Index for the second consecutive year, showcasing it as one of the top 50 ESG leaders in Hong Kong.

Swire Properties has accelerated its efforts to fight climate change by setting ambitious new 1.5°C-aligned science-based targets (SBTs) that are approximately 50% more aggressive than its original 2°C-aligned SBTs approved by the Science Based Targets initiative (SBTi) in 2019. These new goals were officially approved in September 2021, meaning the Company is on the right path to reaching net zero emissions by 2050 and demonstrating strong support for the Hong Kong Government's pledge to achieve carbon neutrality by 2050.