2021-05-25
[AEC Group] Joining Ranks of WorldGBC Asia Pacific Net Zero Collaborators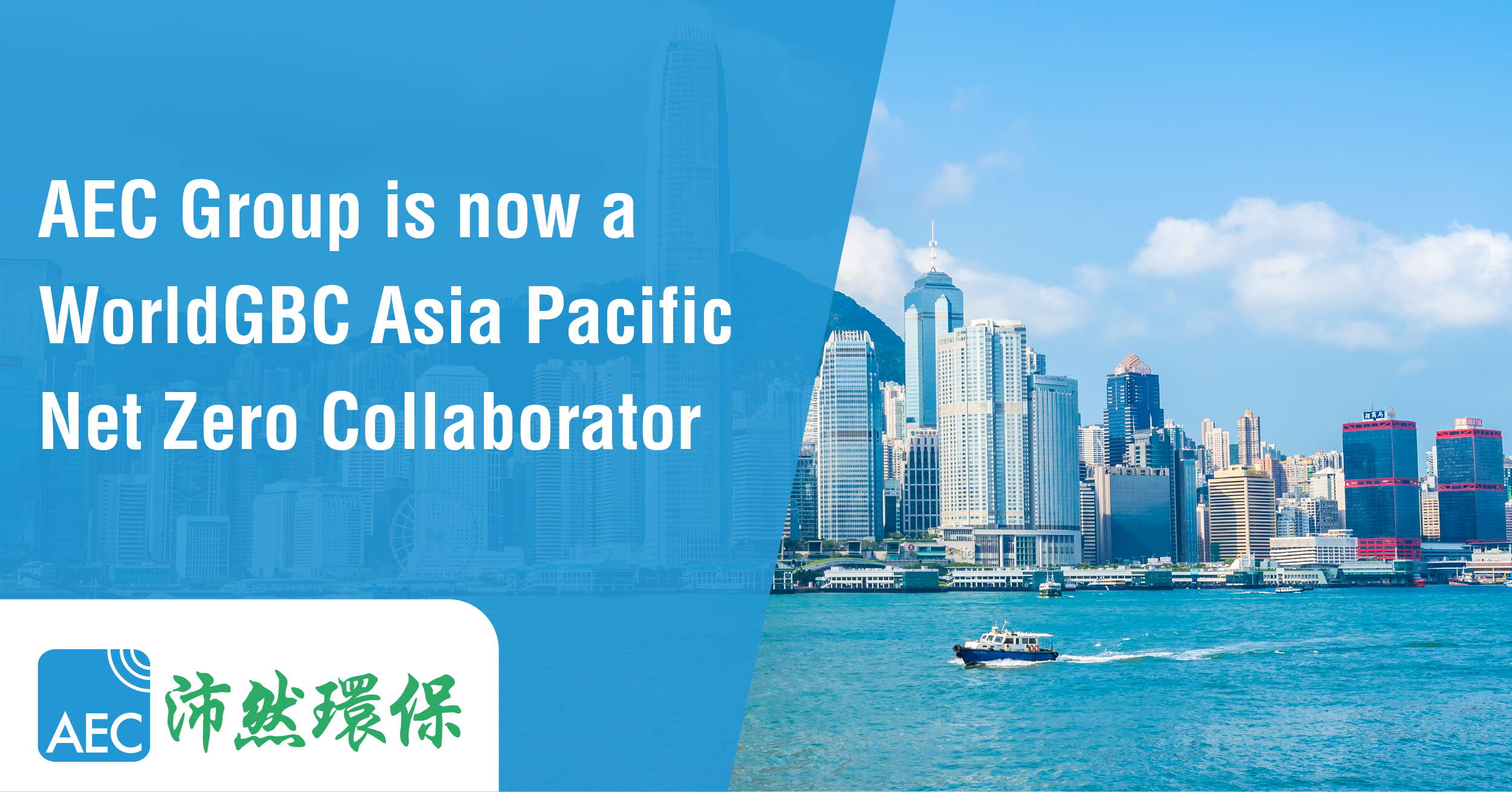 Allied Sustainability and Environmental Consultants Group Limited
("AEC Group") has joined ranks of
WorldGBC Asia Pacific Net Zero Collaborators
.
As one of the WorldGBC Asia Pacific Net Zero Collaborators, AEC Group is collaborating closely with World Green Building Council ("WorldGBC") in the Asia Pacific Region to increase confidence and momentum towards a net zero built environment. WorldGBC Asia Pacific Net Zero Collaborators represent perspectives from diverse sections of the buildings value chain, providing further insights, as well as resourcing the roll out of WorldGBC's Advancing Net Zero programme, a global project working towards total sector decarbonisation by 2050, in the Asia Pacific region.
Ms Kwok May-han Grace
, Chairman and Executive Director of AEC Group, said, "We are delighted to become one of the WorldGBC Asia Pacific Net Zero Collaborators and strengthen our commitment to driving the transition to a net-zero future. AEC Group has been ramping up efforts to advocate net-zero transition and build resilience to climate change. Earlier this year, we have initiated collaboration with our strategic partners to formulate innovative technology and solutions for decarbonisation in the Asia Pacific and Greater China regions. To achieve
our goal of net zero carbon business operation by 2030
, we are formulating our net zero roadmap to be announced later this year. Looking ahead, AEC Group will continue to work closely with WorldGBC and other partners to achieve our shared goal of net zero future and shape a sustainable built environment for all."
Click
here
for the press release.