Hong Kong Report on the State of Sustainable Built Environment 2014
Apart from organising a Hong Kong delegation to join the WSB14, the Hong Kong Report on the State of Sustainable Built Environment 2014 (HK Report) will also be published at the Conference.
The updated HK Report will highlights of Hong Kong's participation at the Conference and the timeline displayed at the HK Exhibition Booth is now officially released. Please click below to download the electronic version of the HK Report.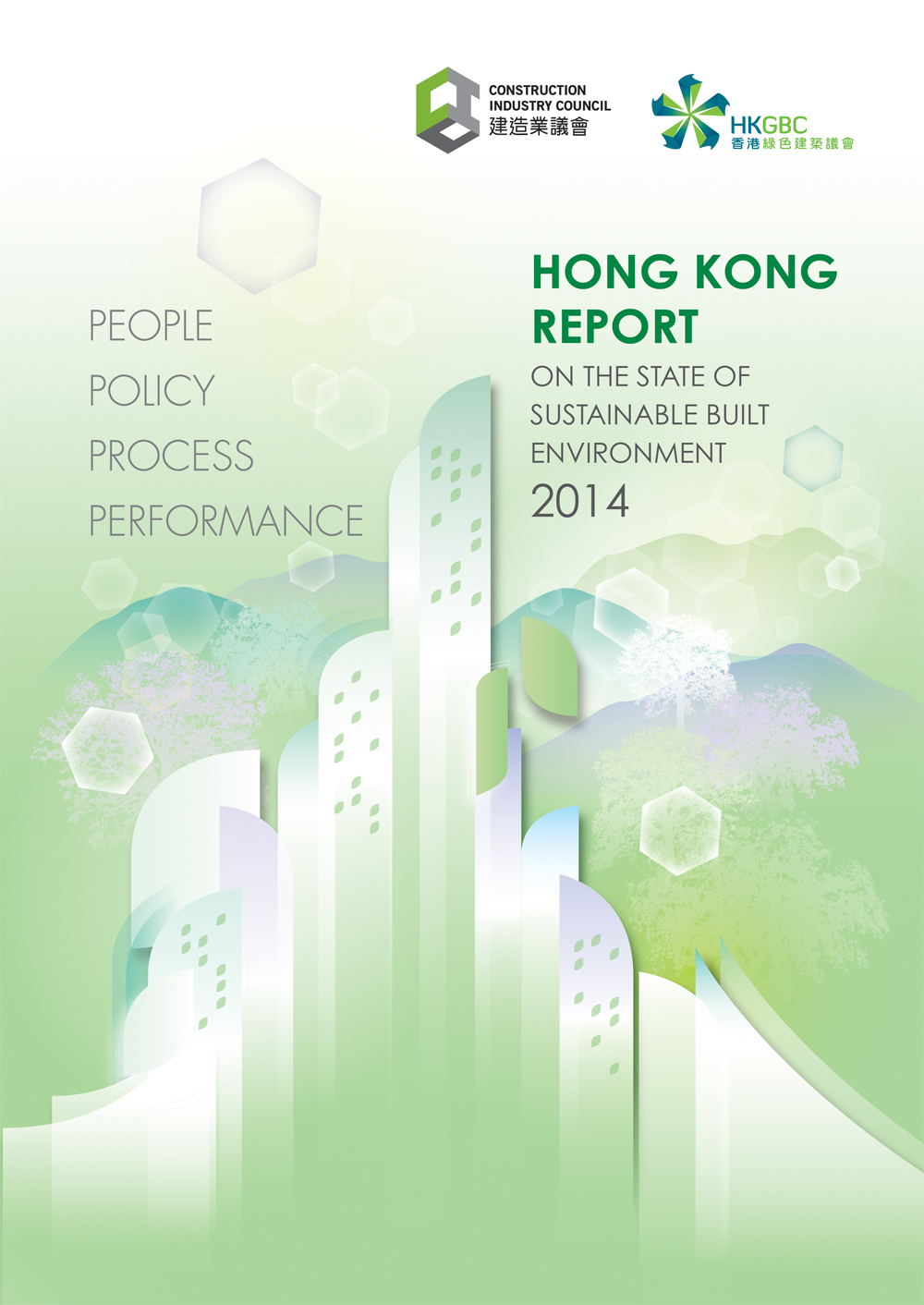 The Report
The HK Report, which is published every three years, is a comprehensive coverage of the joint effort of the government, the industry and the community in pushing the development of sustainable built environment in Hong Kong through various development projects and research initiatives. The HK Report will be distributed during the Conference in Barcelona to share our experiences, knowledge and insight of sustainable green buildings development with international industry players and academia, while the online version will also be available for download at the HKGBC website. The Report will register an ISBN for potential inclusion in worldwide library collections.
The Theme
The HK Report is published under the theme of "People, Policy, Process and Performance".
| | |
| --- | --- |
| People: | How the built environment is designed, constructed and managed with due consideration on people. |
| Policy: | How the Government and stakeholders' corporate policies have influenced the sustainable development. |
| Process: | The challenges and special experience that have been gone through in the process of the project development. |
| Performance: | How the development can showcase excellence in "sustainable built environment" performance where possible with measurement and verifications. |
For enquiries, please email to wsb14@hkgbc.org.hk.