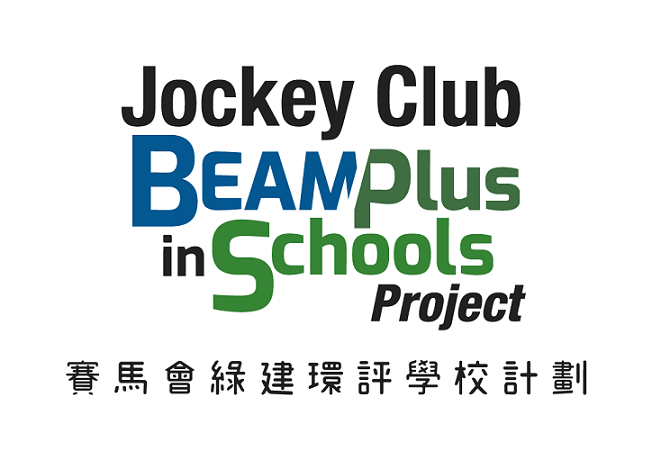 Funded by The Hong Kong Jockey Club Charities Trust, the "Jockey Club BEAM Plus in Schools Project" (the "Project") is launched to assist 120 Primary and Secondary schools in Hong Kong to reduce carbon footprint and to promote the concept of green building to the next generation.
This pioneering project assists the participating schools on various enhancement including the replacement works of energy efficient equipment. A tailored BEAM Plus assessment tool for existing schools will also be created to assist schools in acquiring the BEAM Plus certification. In order to drive students' behavioural change on sustainable lifestyle as building occupants, a diversified range of educational activities is introduced in schools.
In this Project, HKGBC is responsible for the educational activities including Student Ambassador Programme, educational talks and green building tours to enhance students' understanding on green building concepts. Teachers will be provided with teaching kit support, covering the key concept of green buildings. Multiple materials such as student worksheets, digital games and videos will be custom-made to facilitate student's learning in a fun and engaging way.
With these outreach activities, it is hoped that carbon reduction agenda will be fostered in the school community which ultimately generate a fresh impetus to the sustainability development of Hong Kong.

Please click HERE to know more about the Project!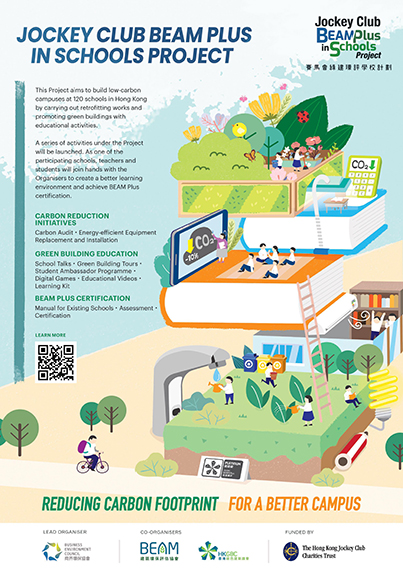 More videos about the Project: