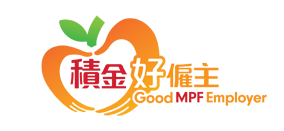 The Hong Kong Green Building Council (HKGBC) is the leading body driving the promotion and creation of green, sustainable buildings and standards throughout the Hong Kong, engaging community, industry and government to create a greener, more sustainable environment.
At Hong Kong Green Building Council, we believe that our people are our greatest asset. The skills, knowledge and competence of our staff are key to our success and therefore we encourage our employees to develop to their fullest potential. We value commitment, professionalism and work-life balance. As the leading force in promoting sustainability environment, we value our staff and believe that to motivate our staff, we need to provide opportunities for them to advance and excel, and we consciously try to balance the business needs of the Council with the career goals of our staff. We take pride as a responsible caring employer, offering equal opportunity, professional development and career advancement.
Senior Project Executive
Established in 2009, Hong Kong Green Building Council ("the Council") is the leading body, co-founded by four major construction industry and environmental organisations, driving the market transformation towards green and sustainable buildings in Hong Kong through engagement with the industry, the government and broader community.

HKGBC is expanding its secretariat team in line with its positioning as Hong Kong's leading member-based body dedicated to green building development, with opening for the post of Senior Project Executive :

Key Roles:
Report to the Head of Marketing and Project Manager
To coordinate with internal departments, external parties and schools for planning, organising and executing various public education events, promotional campaigns, trainings and workshops
To assist to develop strategic and implementation plans, proposals and presentation materials for school engagement activities
To develop promotional materials including videos, training kits, advertorials and proposals for various stakeholders
To liaise with external parties including consultants, PR agencies, production houses, etc. to ensure quality and timeliness of deliverables for events and campaigns
To liaise and coordinate with task force members, consultants and relevant parties for project implementation and meetings
To lead the Project Executive on logistics and coordination works
To perform any other duties as assigned
Requirements:

Bachelor's degree holder in Communications, Marketing, Public Relations or related disciplines with minimum 4 years relevant working experience
Grade C or above in Use of English in HKALE and Grade C (Syl. B)/ Level 4 or above in English in HKCEE or Grade 5 or above in English in DSE would be an asset
Excellent command of both written and spoken English and Cantonese. Fluency in Mandarin would be an advantage
Strong communication skills and outstanding quantitative abilities
Ability to work both independently and collaboratively with the team
Meticulous, self-motivated with a strong sense of responsibility and able to work under pressure
Proficient in PC applications including MS Office, Chinese word processing and database management
Good project management skills in marketing with proven record
Agency, media or NGO experience is a plus
Knowledge of Adobe Photoshop, Illustrator and Dreamweaver would be an advantage
How to Apply
The Council is an equal opportunity employer and offers attractive career prospects and remuneration to our staff. Recruitment will be initially under contract terms from commencement date to 30 June 2023. Interested applicants please apply by sending full resume with date of availability, present and expected salary, contact telephone number, as well as results of public examinations to the Executive Director, Hong Kong Green Building Council via e-mail careers@hkgbc.org.hk, or by post to 1/F, Jockey Club Environmental Building, 77 Tat Chee Avenue, Kowloon Tong, Hong Kong. Please state the position you want to apply for on the envelope.

(N.B. Application with incomplete information as requested above may not be considered.)

Applicants who do not receive a response within six weeks from the date of this advertisement may consider their applications filed for future reference. Personal data will be used strictly for recruitment related purposes only and retained for no more than six months.